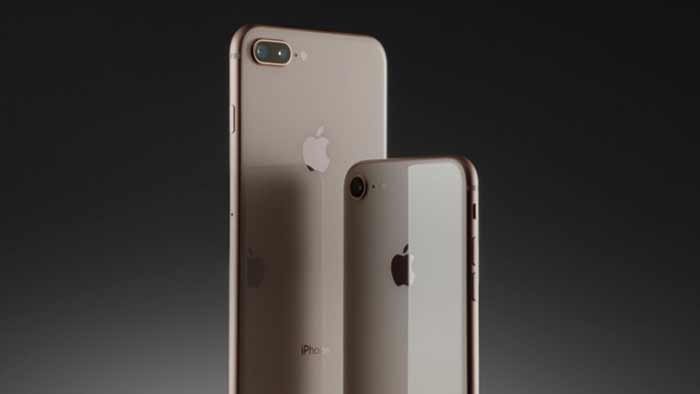 There is only a little chance that you might not have heard about the launch of new iPhone 8 and iPhone 8 Plus already. Still, let us put it this way: amidst one of the biggest launches by the company in this decade, Apple has launched a bunch of high-end smartphones, and people are already loving it.
While one may call iPhone 8 as the most boring phone by Apple, but that is only because a lot of people were anticipating more about iPhone X, due to which excitement died out for iPhone 8. Leaving that out, iPhone 8 is one of the most advanced smartphones ever designed and released by Apple and it is more powerful and specs-rich as compared to iPhone 7, and there is no doubt about that!
However, the star of this show clearly is the most anticipated premium iPhone X, which can also be called as the biggest mobile phone release in 2017. However, the last year's iPhone 7 and iPhone 7 Plus have also got upgrades in the form of release of iPhone 8 and iPhone 8 Plus. Many early rumors were suggesting that there will be iPhone 7s and iPhone 7s Plus, but that turned out to be false.
The phones that Apple has released are actually called iPhone 8 and iPhone 8 Plus. Moreover, while it was quick for Apple to jump to the no. 8, still there are a few changes that will make us believe that Apple made the right decision, and a wide range of new features from core internals to design will make you further faithful to Apple's approach.
So let's open the Pandora box, and find out what is inside the two new iPhones released just now!
Design
If you already have got the knack of last year's iPhone 7 models, then you do have an idea what the new iPhone 8 series would look like. Some would say iPhone 8 has also got the standard 16:9 LCD display as well as Touch ID sensor on the front side, and it has the same camera module on the back, and all of these specs are contained within a sleeker aluminum shell.
Well, you heard that all wrong!
This is because the new iPhone 8 and iPhone 8 Plus have totally deviated from the norm, and in fact they have led to the creation of a new norm. The new iPhones will have a sleek all-glass back. This means also that there is another change in design, as where the older iPhone 6 and 7 had a singular shell, which used to seem like broker only through the antenna lines, the new iPhone 8 will be faced with a aluminum sandwich and a 3-piece glass instead.
Furthermore, where all of this has resulted in the overall smaller changes in the size and weight of the phone, still there are many iPhones which have following the pretty similar design principles that were proposed early in case of iPhone 6 and 6S in 2014.
This yet again means a couple more things vis-à-vis design features, which are kept as same. Just like that of iPhone 7 duo, the new iPhone 8 duo would also not have a headphone jack. On the other hand, the camera bumps on backside of the phone are also not changed in this duo.
Cameras
Another thing in which there is an improvement seen in case of iPhone 8 and 8 Plus is the camera. At first glance, it can be noticed that the duo will get the 12MP/7MP sensors for rear and front cameras. However, iPhone 8 Plus will also have a second camera featured on the back which is basically 2x zoom camera.
Apple has however stated that the sensors found inside this Plus version will be new and that means the image quality will be boosted further. Additionally, a lot of other improvements are also made on the software end too, e.g. the new cool mode namely 'Portrait Lightning' will be used to enable the real-time color optimization, which the company claims would be better than normal filters that users will see in the competitors' camera applications. However, this will only be available in case of iPhone 8 Plus.
The video feature will also be getting a boost, as Apple has introduced a new in-house video encoder, which will be helpful in analyzing each of the frames in to tiny pieces and will also be helpful in detecting what each frame will be containing, and then it will optimize the video quality in accordance to each frame.
Hardware
When it comes to a new iPhone, it means that there will definitely be a new processor. 2017 is also no exception to that rule, as Apple iPhone 8 and 8 Plus will be equipped with A11 Bionic, which is the first-ever six-core chip, and which has been designed by keeping in consideration the low power performance. Another likelihood is that it will excel in performing the intensive tasks too.
Just like that of processors used in other smartphones these days, it must be notices that not all the six-core processor models are made equal. This is because they are divided into two equal groups, i.e. four low-powered battery conserving cores known as 'Mistral' and two high-powered cores called 'Monsoon'.
Moreover, 2GB or 3GB RAM will also complement the A11 Bionic in iPhone 8 as well as iPhone 8 Plus. This is however considered as a low RAM size according to some Android enthusiasts, but this would still be enough for many iPhone lovers who thing that iOS will be better optimized through this RAM size. As far as storage is concerned, both the phones will come in only two variants of 64GB and whopping 256GB.
Another huge addition in the two phones is that of wireless charging. This is another reason for which Apple has moved towards the glass design. However, we must not hope yet for a charging pad designed by Apple, as Apple itself has announced that it will be bought currently from the third-party accessory manufacturers only.
iOS 11
Along will all the news launches in almost all the product categories of Apple, iOS will also get a new version in the family, which is called iOS 11. However, many of the new features added in the newer iOS 11 have not been designed and added by keeping in mind the iPhone 8 and iPhone 8 Plus. This still does not mean that the buyers will not be getting a great user experience in case of this low-tiered duo. The superior experience is ensured by Apple in this duo too, and it has been said that iOS 11 will be sufficiently compatible with the 8 duo.
As a matter of fact, there are already many noticeable and familiar changes that regular iOS users will experience and observe. In this regard, the most noticeable change is the refreshed app design principles, as these will now contain the extra empty space on the top. This is a change that has been made as necessary due to the display notch featured in iPhone X display. However, this is something that will eventually lead to the cleaner-looking apps. Apart from that, there is also a new Control Center interface, which will have a customizable layout and is introduced as a new Cover Sheet that will replace the Notification Bar. There would also be a newly designed App Store.
iOS 11 will also lead to the new and impressive AR platform by Apple, which is also known as ARKit. So far, you might have also seen the demo of it in action, and it is hence right to say that ARKit is quite impressive. However, it still remains to be seen whether the development team will be able to find the better uses for it other than simple tech demonstrations observed so far or not.
Release Date and Price
The pre-order for iPhone 8 and iPhone 8 Plus will begin from September 15, i.e. Friday, and the duo will be available from retail stores from Wednesday, September 22.
For those, who are not comfortable with the premium starting price of iPhone X will be pleased to known that the conventional editions of this year in the form of iPhone 8 and iPhone 8 Plus will follow almost same pricing trends as were followed earlier. In this regard, iPhone 8 price will begin from $699 for 64GB variant and iPhone 8 Plus price will be $799 for the same storage variant.
So let's grab one as soon as the new iPhone 8 and iPhone 8 Plus hit the shelves next week!